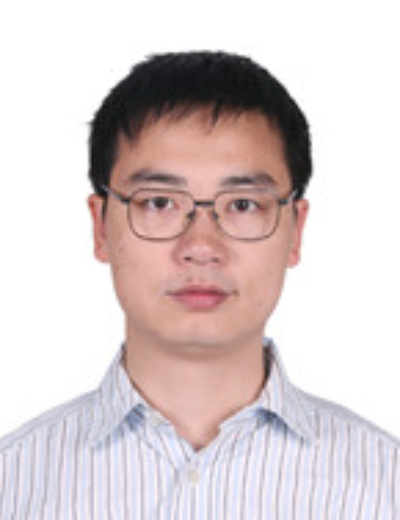 清华大学教授、博导,973项目首席科学家、国家杰出青年基金获得者,目前担任应用力学教育部重点实验室主任,清华大学航天航空学院院长助理
教育背景
1994.9 - 1998.7   重庆大学   工程力学系、自动化系   双学士学位
1998.9 - 2003.1   清华大学   工程力学系        固体力学博士、硕士学位
工作履历
2004.09 - 2007.07   美国伊利诺伊大学(UIUC)机械工程系,博士后
2005.07 - 2006.08   美国加州理工学院(Caltech)航空系,访问博士后
2007.07 - 2011.12   清华大学航天航空学院,副研究员
2010.01 - 2010.07   美国伊利诺伊大学(UIUC)材料科学与工程系,访问学者
2011.12 -       清华大学航天航空学院,教授、博导
学术兼职
美国机械工程师学会(ASME)会刊Journal of Applied Mechanics 副主编;
英国物理学会(IOP)Flexible and Printed Electronics 编辑;
Nature集团 npj Flexible Electronics 编辑;
《中国科学-技术科学》特邀青年编辑(青年工作委员会委员);
中国力学学会青年工作委员会副主任;
中国力学学会实验力学专业委员会秘书长;
中国力学学会空天与武器装备测试专业组组长;
中国力学学会学科交叉与复杂环境实验方法专业组组长;
研究领域
柔性电子技术、可延展集成器件与大规模制造、极端复杂环境下实验力学、航天热防护技术等
研究概况
主要致力于将国家重大需求与基础研究结合,面向航天航空热防护与新兴的可穿戴柔性集成器件两大领域中的关键问题,分别发展了针对高温/超高温、可延展/超柔性等超常规环境的新型实验方法、微器件与集成技术,所发展的高温光学及其光电成像系统用于研究高温超常规环境下固体材料/结构的失效机理,所发展的柔性电子技术用于健康医疗及复杂环境下运动监测。先后主持了国家重点基础研究发展计划(973 计划)项目、国家科技重大专项、863项目、基金委近空间飞行器重大研究计划培育项目、基金委国际合作重大项目、教育部优秀博士论文基金项目等。
奖励与荣誉
2016年获国家杰出青年科学基金
2016年获教育部青年科学奖
2016年获教育部技术发明奖一等奖(排名第一)
2016年获中国机械工业科学技术奖一等奖(排名第一)
2016年入选全国优秀科技工作者
2012年获基金委优秀青年基金
2011年获第十二届中国力学学会青年科技奖
2006年获全国百篇优秀博士论文奖
发表论文、论著及专利
学术成果:
至今已正式发表SCI论文120多篇,英文书章1篇;
已授权国家发明专利22项,自主软件著作权4项。
代表性期刊论文:
Zhang, C., et al., Digital Gradient Sensing Method to Evaluate Thermal Stressat Elevated Temperatures. Experimental Mechanics, 2016. 56(6): p. 1123-1132.
Wang, Y.X., et al., Buckling-Based Method for Measuring the Strain-PhotonicCoupling Effect of GaAs Nanoribbons. Acs Nano, 2016. 10(9): p. 8199-8206.
Su, H., et al., Thermal shock resistance of alumina ceramics enhanced bynanostructured conformal coatings using metal-organic frameworks. ScriptaMaterialia, 2016. 119: p. 38-42.
Su, H., et al., Synchronous Full-Field Measurement of Temperature andDeformation of C/SiC Composite Subjected to Flame Heating at High Temperature.Experimental Mechanics, 2016. 56(4): p. 659-671.
Fang, X.F., et al., Formation mechanisms of characteristic structures on thesurface of C/SiC composites subjected to thermal ablation. Journal of theEuropean Ceramic Society, 2016. 36(3): p. 451-456.
Chen, Y., et al., Biocompatible and Ultra-Flexible Inorganic Strain SensorsAttached to Skin for Long-Term Vital Signs Monitoring. IEEE Electron DeviceLetters, 2016. 37(4): p. 496-499.
Qu, Z., et al., Measurements for displacement and deformation at hightemperature by using edge detection of digital image. Applied Optics, 2015.54(29): p. 8731-8737.
Lu, B.W., et al., Ultra-flexible Piezoelectric Devices Integrated with Heart toHarvest the Biomechanical Energy. Scientific Reports, 2015. 5: p. 9.
Li, Y., et al., In situ measurement of oxidation evolution at elevatedtemperature by nanoindentation. Scripta Materialia, 2015. 103: p. 61-64.
Jia, J.M., et al., Experimental and numerical investigation on SiC coatingdelamination from C/SiC composites. Composites Science and Technology, 2015.110: p. 210-216.
Fang, X.F., et al., Bio-Inspired Microstructure Design to Improve ThermalAblation and Oxidation Resistance: Experiment on SiC. Journal of the AmericanCeramic Society, 2015. 98(12): p. 4010-4015.
Chen, Y., et al., Breathable and Stretchable Temperature Sensors Inspired by Skin.Scientific Reports, 2015. 5: p. 11.
Huang, Y., et al., Controllable wrinkle configurations by soft micro-patternsto enhance the stretchability of Si ribbons. Soft Matter, 2014. 10(15): p.2559-2566.
Feng, X., et al., Review on stretchable and flexible inorganic electronics.Acta Physica Sinica, 2014. 63(1): p. 18.
Fang, X.F., et al., In situ observation and measurement of composites subjectedto extremely high temperature. Review of Scientific Instruments, 2014. 85(3):p. 35104-35104.
Chen, H., et al., Interfacial Failure in Flexible Electronic Devices. IeeeElectron Device Letters, 2014. 35(1): p. 132-134.
Chen, H., X. Feng, and Y. Chen, Slip zone model for interfacial failures ofstiff film/soft substrate composite system in flexible electronics. Mechanicsof Materials, 2014. 79: p. 35-44.
Zhang, C.X., et al., Multiwavelength shearing interferometry for measuring theslopes, curvatures, and shapes of thin films/substrate systems. Optics Letters,2013. 38(24): p. 5446-5449.
Dong, X.L., et al., Diffusion and Stress Coupling Effect during Oxidation atHigh Temperature. Journal of the American Ceramic Society, 2013. 96(1): p.44-46.
Dong, X., et al., Full-field Measurement of Topography and Curvature byCoherent Gradient Sensing Method at High Temperature. Experimental Mechanics,2013. 53(6): p. 959-963.
Chen, H., et al., Experiments and viscoelastic analysis of peel test withpatterned strips for applications to transfer printing. Journal of theMechanics and Physics of Solids, 2013. 61(8): p. 1737-1752.
Chen, H., X. Feng, and Y. Chen, Directionally controlled transfer printingusing micropatterned stamps. Applied Physics Letters, 2013. 103(15): p. 4.
Jiang, D.J., et al., Rate-dependent interaction between thin films andinterfaces during micro/nanoscale transfer printing. Soft Matter, 2012. 8(2):p. 418-423.
Feng, X., et al., Stretchable Ferroelectric Nanoribbons with WavyConfigurations on Elastomeric Substrates. Acs Nano, 2011. 5(4): p. 3326-3332.
Feng, X., et al., Wrinkles formation and evolution of nanoribbons with finitelength on elastomeric substrate. Applied Physics Letters, 2011. 99(14): p. 3.
Dong, X.L., et al., Full-field measurement of nonuniform stresses of thin filmsat high temperature. Optics Express, 2011. 19(14): p. 13201-13208.
Park, S.I., et al., Theoretical and Experimental Studies of Bending ofInorganic Electronic Materials on Plastic Substrates. Advanced FunctionalMaterials, 2008. 18(18): p. 2673-2684.
Feng, X., Y. Huang, and A.J. Rosakis, Stresses in a multilayer thinfilm/substrate system subjected to nonuniform temperature. Journal of AppliedMechanics-Transactions of the Asme, 2008. 75(2): p. 7.
Feng, X., Y. Huang, and A.J. Rosakis, Multi-layer thin films/substrate systemsubjected to non-uniform misfit strains. International Journal of Solids andStructures, 2008. 45(13): p. 3688-3698.
Feng, X., et al., Competing fracture in kinetically controlled transferprinting. Langmuir, 2007. 23(25): p. 12555-12560.